The new colored version for stm32 controllers requires a registration.
If the controller is not activated you will see the activation number right in the startup screen:

The color will run up to 3 minutes without any activation key and then showing a registration request:

To receive an activation key, simply send a donation of minimum 10$ (10€) for our charity project. Just use the donation button on the right and be sure to use a valid email address and include to controller number as shown above (in this case #4C0041000B5145).
You will receive the key by email and then simply copy the key file to the sd card and rename it to godmd.key.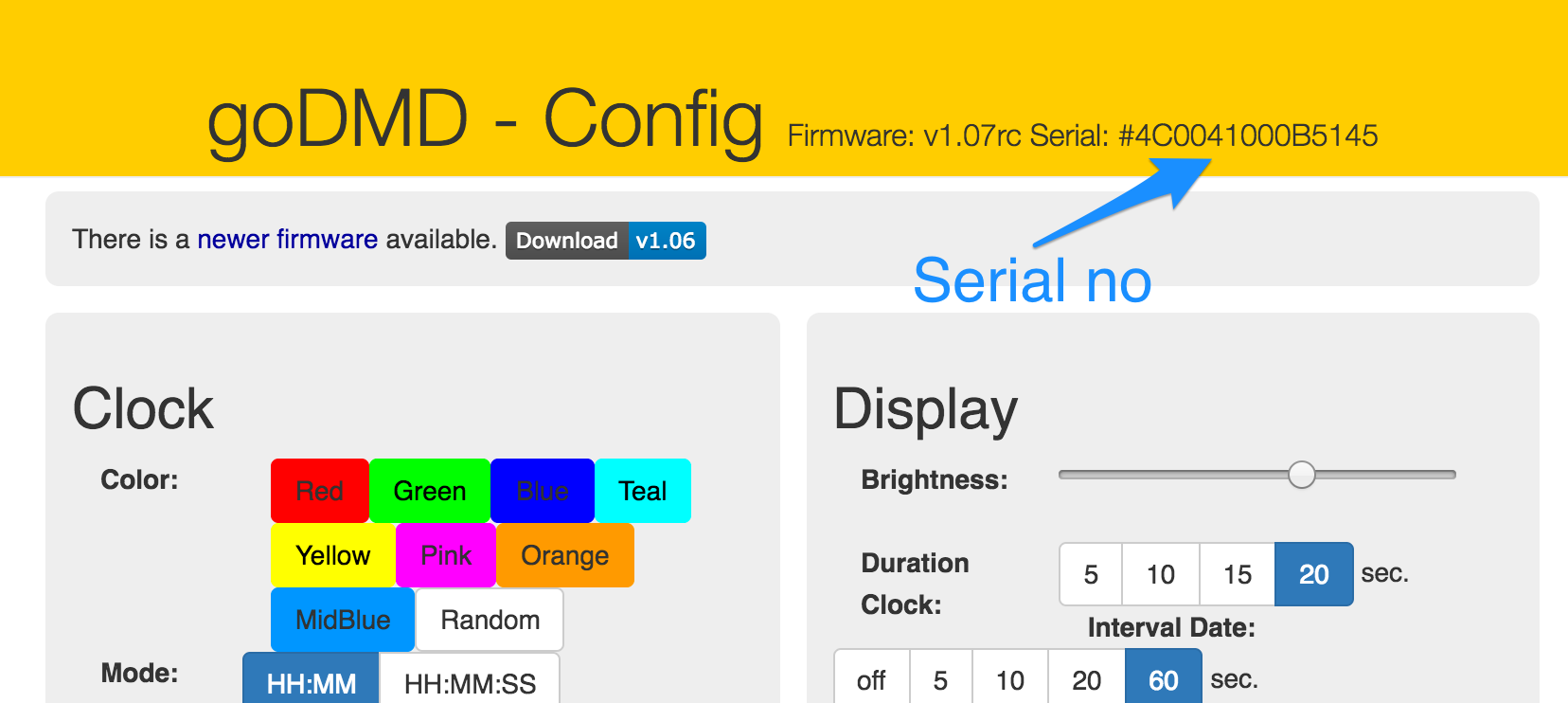 You can also see the serial number of your controller card on the web configuration page.
Charity
Currently //ka.stadtwiki.net/FuoKK-Stiftung receives all our donations. Its a non profit organization that help children in Karlsruhe city hospital, that are ill with cancer.